After deploying the latest ServiceControl v4.5, from 3.5 version, as was advised from the online documentation, to go from 3.5 to 4.5, one must upgrade to 3.8.3 first, then apply the 4.5 upgrade after. Which is how the monitoring is at, at the moment.
However, am getting the feedback from developers
that sometimes message headers and body is missing.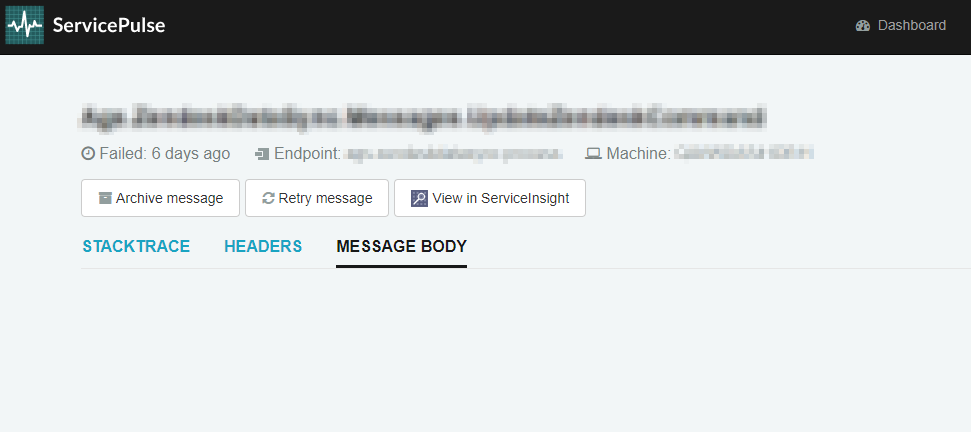 Can you advise on the following, as we have paid for customer support?
Is it a pre-requisite to clear down the database prior to doing the upgrade from 3.8.3 to 4.5?
Should localhost:33333 be working from the configuration setting as shown above? It did work previously by updating the app.constants.js found under ServicePulse which is hosted in IIS using the reverse proxy to authenticate domain users.
Would updating to 4.5.2 which is the latest, resolve the issue?
We're running ServiceControl v4.5 and ServicePulse v1.23.0 and have a commercial/enterprise license as shown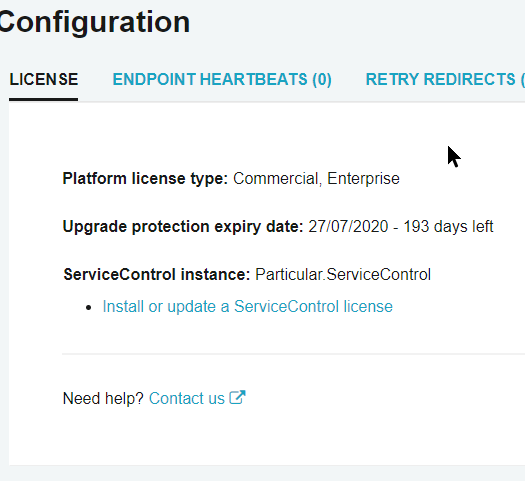 Thanks