Hi everyone, When trying to find a message in service insight, it seems the search mechanism is getting hung up when certain conditions exist.
In the message below, if I try to search for the reference number GA18EXCZ00K7LQN, ServiceInsight will not find the message.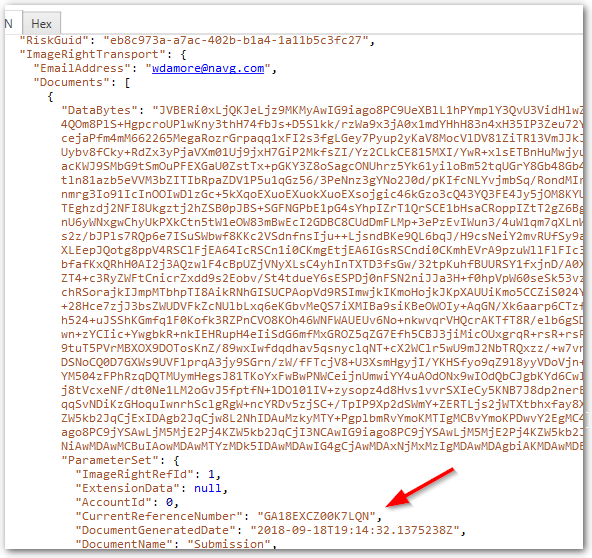 The only way I can find the message is via its header id's like NServiceBus.MessageId, CorrelationId, ConversationId, etc.
The message above contains a pdf file (small 2 page file) but its binary bytes seem to be causing the issue.
I was looking for something where I could detail a specific field in the JSON to search for.
Thanks in advance.
Using
NSB 6.3.4
ServiceControl 1.41.0
ServiceInsight 1.11.0